RESEARCH
The Yin and Yang of Human Antibody Response
Antibody response is part of our immune reactions to fight invasion of foreign matters and development of cancer in our bodies. It is a continuous trial-and-error process throughout our lifetime, influenced by both internal and external factors. When error occurs, our antibody response can do harm to ourselves.
The Law laboratory is interested in understanding how the good and the bad antibodies are made in our bodies. The good antibodies, made during an infection or vaccination against pathogens, help us survive numerous infections. The bad antibodies, found in autoimmune diseases and allergies, contribute to chronic health problems leading to poor quality of life.
Current research projects:
(1) Hepatitis C (HCV). We are one of the leading teams in the world in the study of HCV neutralizing antibodies and vaccine antigens for rational vaccine design. Read our recent publications for our strategies in the development of a broadly effective HCV vaccine.
(2) Hepatitis B (HBV). It is estimated that ~5% of the world populations are HBV+. Chronic HBV can lead to liver inflammation and loss of liver functions. HBV is the leading cause for the need of liver transplantation in many countries. Chronic HBV can be cured functionally when the virus surface antigen (HBsAg) is suppressed and anti-HBsAg antibodies are produced at a high level in the patients. It is recently reported that antibody and B cell responses in chronic HBV patients are defective. We are interested in learning about the mechanism of this virus-induced immune suppression and the strategies to reverse the defect.
(3) Rheumatoid factor (RF) in protection and human diseases. RF is an anti-antibody antibody made in our bodies during an infection or autoimmune reaction. In chronic viral infection, RF can form large immune complex that precipitates in lower body temperature, known as cryoglobulin, causing tissue inflammation and damage. We would like to better define the molecular properties of RF and how they are regulated in our bodies.
(4) Food allergy. Allergy is a "misfired" immune reaction when our bodies expose to harmless food/environmental antigens. The exact cause of allergy is poorly understood although we know that IgE antibody plays a role if the allergic reaction occurs within minutes of allergen exposure. Allergen-specific IgE captured on the surface of mast cells can detect the presence of allergens, leading to "mast cell degranulation" and a cascade of potent immune reactions resulting in tissue damage, and in severe cases, life-threatening anaphylactic reaction. We are interested in studying how the allergen-specific IgE B cells are generated, how the immune memory to food allergens is maintained, and the strategies in curing food allergy. We have recently established a collaborative program with the clinical fellows at Scripps Health to study peanut allergy.
MANSUN LAW, PH.D.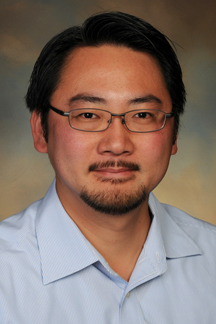 Associate Professor
Department of Immunology & Microbiology
Education
B.Sc., Biotechnology, University of Hong Kong
M.Phil., Molecular Biology, University of Hong Kong
D.Phil., Virology, University of Oxford
ALUMNI
| | | |
| --- | --- | --- |
| Name | Position | Date |
| KENNA NAGY | RESEARCH TECHNICIAN | 2016 – 2019 |
| DAVID BRAUER | CLINICAL FELLOW | 2018 – 2019 |
| JI HYUN LEE | STUDENT INTERN | 2018 – 2019 |
| ESTELLE QI | STUDENT INTERN | 2018 – 2019 |
| SHAUN CASTILLO | STUDENT INTERN / RESEARCH ASSISTANT | 2012 – 2018 |
| FERNANDO ALEMAN (PH.D.) | RESEARCH ASSOCIATE | 2014 – 2018 |
| RADHIKA GOPAL (PH.D) | RESEARCH ASSOCIATE | 2016 – 2017 |
| KALIFA STRINGFIELD | SURF STUDENT | 2017 |
| MATTHEW WANG | SUMMER HIGHSCHOOL STUDENT | 2017 |
| ALEX SWEY-SHEN CHEN (D.SC.) | VISITING SCIENTIST | 2015 – 2017 |
| ANDREW HONDA | RESEARCH ASSISTANT | 2013 – 2017 |
| DEVAN CHEA | STUDENT INTERN | 2014 – 2016 |
| MICHELLE ZHI XU (M.D./PH.D.) | VISITING SCIENTIST | 2015 – 2016 |
| JESSICA REINHARD | VISITING STUDENT | 2015 |
| KELLI JACKSON | GRAD STUDENT | 2013 – 2015 |
| JUDY JUN | STUDENT INTERN | 2011 – 2014 |
| TINASHE RUWONA (PH.D.) | RESEARCH ASSOCIATE | 2010 – 2014 |
| TRAVIS NIEUSMA | STUDENT INTERN / RESEARCH ASSISTANT | 2009 – 2012 |
| JUSTIN ROBBINS (PH.D.) | RESEARCH ASSOCIATE | 2009 – 2012 |
| KRISTIN COGBURN | RESEARCH ASSISTANT | 2009 – 2012 |
| ANNE DUE (PH.D.) | RESEARCH ASSOCIATE | 2010 – 2012 |
| NANCY FONG | STUDENT INTERN | 2011 – 2012 |
| JILL ROUGHAN (PH.D.) | RESEARCH ASSOCIATE | 2009 – 2012 |
| KATHRYN REARDON | SURF STUDENT / RESEARCH ASSISTANT | 2009 – 2011 |
| ARTHUR KIM | STUDENT INTERN | 2009 – 2011 |
| ROSA CARDOSO (PH.D.) | RESEARCH ASSOCIATE | 2009 – 2010 |
CONTACT
Law Laboratory
Department of Immunology and Microbiology
The Scripps Research Institute
10550 N. Torrey Pines Rd.
Room/Mailcode: IMM33
La Jolla, CA 92037
Phone – (858) 784-2383
Fax – (858) 784-7842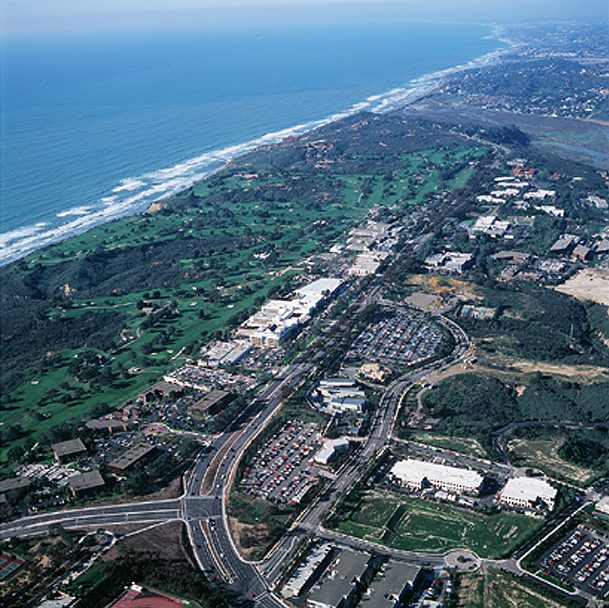 PUBLICATIONS
Chen F, Nagy K, Chavez D, Willis S, McBride R, Giang E, Honda A, Bukh J, Ordoukhanian P, Zhu J, Frey S, Lanford R, Law M. (2019) Antibody responses to immunization with HCV envelope glycoproteins as a baseline for B cell-based vaccine development. Gastroenterology. https://doi.org/10.1053/j.gastro.2019.11.282
Chen F, Tzarum N, Wilson IA, Law M. (2019) VH1-69 antiviral broadly neutralizing antibodies: genetics, structures, and relevance to rational vaccine design. Curr Opin Virol 34:149-59. https://doi.org/10.1016/j.coviro.2019.02.004
Tzarum N, Giang E, Kong L, He L, Prentoe J, Augestad E, Hua Y, Castillo S, Lauer GM, Bukh J, Zhu J, Wilson IA, Law M. (2019) Genetic and structural insights into broad neutralization of hepatitis C virus by human VH1-69 antibodies. Sci Adv 5:eaav1882. https://doi.org/10.1126/sciadv.aav1882
Prentoe J, Velazquez-Moctezuma R, Augestad EH, Galli A, Wang R, Law M, Alter H, Bukh J. (2019) Hypervariable region 1 and N-linked glycans of hepatitis C regulate virion neutralization by modulating envelope conformations. Proc Natl Acad Sci U S A 116:10039-47. https://doi.org/10.1073/pnas.1822002116
Moreno AM, Palmer N, Aleman F, Chen G, Pla A, Jiang N, Leong Chew W, Law M, Mali P. (2019) Immune-orthogonal orthologues of AAV capsids and of Cas9 circumvent the immune response to the administration of gene therapy. Nat Biomed Eng 3:806-16. https://doi.org/10.1038/s41551-019-0431-2
Velazquez-Moctezuma R, Galli A, Law M, Bukh J, Prentoe J. (2019) Hepatitis C virus-escape studies for human monoclonal antibody AR4A reveal isolate-specific resistance and a high barrier to resistance. J Infect Dis 219:68-79. https://doi.org/10.1093/infdis/jiy481
Velazquez-Moctezuma R, Galli A, Law M, Bukh J, Prentoe J. (2019) Hepatitis C virus escape studies of human antibody AR3A reveal a high barrier to resistance and novel insights on viral antibody evasion mechanisms. J Virol 93. https://doi.org/10.1128/JVI.01909-18
Major M, Law M. (2019) Detection of antibodies to HCV E1E2 by lectin-capture ELISA. Methods Mol Biol 1911:421-32. https://doi.org/10.1007/978-1-4939-8976-8_28
Giang E, Aleman F, Law M. (2019) Probing the antigenicity of HCV envelope glycoproteins by phage display antibody technology. Methods Mol Biol 1911:381-93. https://doi.org/10.1007/978-1-4939-8976-8_26
Chen F, Giang E, Gopal R, Law M. (2019) Simultaneous quantification of hepatitis C virus envelope glycoproteins E1 and E2 by dual-color fluorescence immunoblot analysis. Methods Mol Biol 1911:295-304. https://doi.org/10.1007/978-1-4939-8976-8_20
Bailey JR, Urbanowicz RA, Ball JK, Law M, Foung SKH. (2019) Standardized method for the study of antibody neutralization of HCV pseudoparticles (HCVpp). Methods Mol Biol 1911:441-50. https://doi.org/10.1007/978-1-4939-8976-8_30
Tzarum N, Wilson IA, Law M. (2018) The neutralizing face of hepatitis C virus E2 envelope glycoprotein. Front Immunol 9:1315. https://doi.org/10.3389/fimmu.2018.01315
Bazzill JD, Ochyl LJ, Giang E, Castillo S, Law M, Moon JJ. (2018) Interrogation of antigen display on individual vaccine nanoparticles for achieving neutralizing antibody responses against hepatitis C virus. Nano Lett 18:7832-8. https://doi.org/10.1021/acs.nanolett.8b03601
Aleman F, Tzarum N, Kong L, Nagy K, Zhu J, Wilson IA, Law M. (2018) Immunogenetic and structural analysis of a class of HCV broadly neutralizing antibodies and their precursors. Proc Natl Acad Sci U S A 115:7569-74. https://doi.org/10.1073/pnas.1802378115
Velazquez-Moctezuma R, Law M, Bukh J, Prentoe J. (2017) Applying antibody-sensitive hypervariable region 1-deleted hepatitis C virus to the study of escape pathways of neutralizing human monoclonal antibody AR5A. PLoS Pathog 13:e1006214. https://doi.org/10.1371/journal.ppat.1006214
Morris CD, Azadnia P, de Val N, Vora N, Honda A, Giang E, Saye-Francisco K, Cheng Y, Lin X, Mann CJ, Tang J, Sok D, Burton DR, Law M, Ward AB, He L, Zhu J. (2017) Differential antibody responses to conserved HIV-1 neutralizing epitopes in the context of multivalent scaffolds and native-like gp140 trimers. MBio 8. https://doi.org/10.1128/mBio.00036-17
Logan M, Law J, Wong JAJ, Hockman D, Landi A, Chen C, Crawford K, Kundu J, Baldwin L, Johnson J, Dahiya A, LaChance G, Marcotrigiano J, Law M, Foung S, Tyrrell L, Houghton M. (2017) Native folding of a recombinant gpE1/gpE2 heterodimer vaccine antigen from a precursor protein fused with Fc IgG. J Virol 91. https://doi.org/10.1128/JVI.01552-16
Gopal R, Jackson K, Tzarum N, Kong L, Ettenger A, Guest J, Pfaff JM, Barnes T, Honda A, Giang E, Davidson E, Wilson IA, Doranz BJ, Law M. (2017) Probing the antigenicity of hepatitis C virus envelope glycoprotein complex by high-throughput mutagenesis. PLoS Pathog 13:e1006735. https://doi.org/10.1371/journal.ppat.1006735
Prentoe J, Velazquez-Moctezuma R, Foung SK, Law M, Bukh J. (2016) Hypervariable region 1 shielding of hepatitis C virus is a main contributor to genotypic differences in neutralization sensitivity. Hepatology 64:1881-92. https://doi.org/10.1002/hep.28705
O'Shea D, Law J, Egli A, Douglas D, Lund G, Forester S, Lambert J, Law M, Burton DR, Tyrrell DL, Houghton M, Humar A, Kneteman N. (2016) Prevention of hepatitis C virus infection using a broad cross-neutralizing monoclonal antibody (AR4A) and epigallocatechin gallate. Liver Transpl 22:324-32. https://doi.org/10.1002/lt.24344
McBride R, Head SR, Ordoukhanian P, Law M. (2016) Low-cost peptide microarrays for mapping continuous antibody epitopes. Methods Mol Biol 1352:67-83. https://doi.org/10.1007/978-1-4939-3037-1_6
Kong L, Lee DE, Kadam RU, Liu T, Giang E, Nieusma T, Garces F, Tzarum N, Woods VL, Jr., Ward AB, Li S, Wilson IA, Law M. (2016) Structural flexibility at a major conserved antibody target on hepatitis C virus E2 antigen. Proc Natl Acad Sci U S A 113:12768-73. https://doi.org/10.1073/pnas.1609780113
Law M. (2015) Editorial overview: Preventive and therapeutic vaccines (B cell epitope vaccine). Curr Opin Virol 11:viii-x. https://doi.org/10.1016/j.coviro.2015.05.003
Kong L, Kadam RU, Giang E, Ruwona TB, Nieusma T, Culhane JC, Stanfield RL, Dawson PE, Wilson IA, Law M. (2015) Structure of hepatitis C virus envelope glycoprotein E1 antigenic site 314-324 in complex with antibody IGH526. J Mol Biol 427:2617-28. https://doi.org/10.1016/j.jmb.2015.06.012
Kong L, Jackson KN, Wilson IA, Law M. (2015) Capitalizing on knowledge of hepatitis C virus neutralizing epitopes for rational vaccine design. Curr Opin Virol 11:148-57. https://doi.org/10.1016/j.coviro.2015.04.001
He L, Cheng Y, Kong L, Azadnia P, Giang E, Kim J, Wood MR, Wilson IA, Law M, Zhu J. (2015) Approaching rational epitope vaccine design for hepatitis C virus with meta-server and multivalent scaffolding. Sci Rep 5:12501. https://doi.org/10.1038/srep12501
Fusil F, Calattini S, Amirache F, Mancip J, Costa C, Robbins JB, Douam F, Lavillette D, Law M, Defrance T, Verhoeyen E, Cosset FL. (2015) A lentiviral vector allowing physiologically regulated membrane-anchored and secreted antibody expression depending on B-cell maturation status. Mol Ther 23:1734-47. https://doi.org/10.1038/mt.2015.148
Ruwona TB, McBride R, Chappel R, Head SR, Ordoukhanian P, Burton DR, Law M. (2014) Optimization of peptide arrays for studying antibodies to hepatitis C virus continuous epitopes. J Immunol Methods 402:35-42. https://doi.org/10.1016/j.jim.2013.11.005
Ruwona TB, Giang E, Nieusma T, Law M. (2014) Fine mapping of murine antibody responses to immunization with a novel soluble form of hepatitis C virus envelope glycoprotein complex. J Virol 88:10459-71. https://doi.org/10.1128/JVI.01584-14
Mathiesen CK, Jensen TB, Prentoe J, Krarup H, Nicosia A, Law M, Bukh J, Gottwein JM. (2014) Production and characterization of high-titer serum-free cell culture grown hepatitis C virus particles of genotype 1-6. Virology 458-459:190-208. https://doi.org/10.1016/j.virol.2014.03.021
de Jong YP, Dorner M, Mommersteeg MC, Xiao JW, Balazs AB, Robbins JB, Winer BY, Gerges S, Vega K, Labitt RN, Donovan BM, Giang E, Krishnan A, Chiriboga L, Charlton MR, Burton DR, Baltimore D, Law M, Rice CM, Ploss A. (2014) Broadly neutralizing antibodies abrogate established hepatitis C virus infection. Sci Transl Med 6:254ra129. https://doi.org/10.1126/scitranslmed.3009512
Kong L, Giang E, Nieusma T, Kadam RU, Cogburn KE, Hua Y, Dai X, Stanfield RL, Burton DR, Ward AB, Wilson IA, Law M. (2013) Hepatitis C virus E2 envelope glycoprotein core structure. Science 342:1090-4. https://doi.org/10.1126/science.1243876
Roughan JE, Reardon KM, Cogburn KE, Quendler H, Pockros PJ, Law M. (2012) Chronic hepatitis C virus infection breaks tolerance and drives polyclonal expansion of autoreactive B cells. Clin Vaccine Immunol 19:1027-37. https://doi.org/10.1128/CVI.00194-12
Kong L, Giang E, Robbins JB, Stanfield RL, Burton DR, Wilson IA, Law M. (2012) Structural basis of hepatitis C virus neutralization by broadly neutralizing antibody HCV1. Proc Natl Acad Sci U S A 109:9499-504. https://doi.org/10.1073/pnas.1202924109
Kong L, Giang E, Nieusma T, Robbins JB, Deller MC, Stanfield RL, Wilson IA, Law M. (2012) Structure of hepatitis C virus envelope glycoprotein E2 antigenic site 412 to 423 in complex with antibody AP33. J Virol 86:13085-8. https://doi.org/10.1128/JVI.01939-12
Kim Y, Vaughan K, Greenbaum J, Peters B, Law M, Sette A. (2012) A meta-analysis of the existing knowledge of immunoreactivity against hepatitis C virus (HCV). PLoS One 7:e38028. https://doi.org/10.1371/journal.pone.0038028
Giang E, Dorner M, Prentoe JC, Dreux M, Evans MJ, Bukh J, Rice CM, Ploss A, Burton DR, Law M. (2012) Human broadly neutralizing antibodies to the envelope glycoprotein complex of hepatitis C virus. Proc Natl Acad Sci U S A 109:6205-10. https://doi.org/10.1073/pnas.1114927109
Montero A, Gastaminza P, Law M, Cheng G, Chisari FV, Ghadiri MR. (2011) Self-assembling peptide nanotubes with antiviral activity against hepatitis C virus. Chem Biol 18:1453-62. https://doi.org/10.1016/j.chembiol.2011.08.017
Dorner M, Horwitz JA, Robbins JB, Barry WT, Feng Q, Mu K, Jones CT, Schoggins JW, Catanese MT, Burton DR, Law M, Rice CM, Ploss A. (2011) A genetically humanized mouse model for hepatitis C virus infection. Nature 474:208-11. https://doi.org/10.1038/nature10168
Gastaminza P, Dryden KA, Boyd B, Wood MR, Law M, Yeager M, Chisari FV. (2010) Ultrastructural and biophysical characterization of hepatitis C virus particles produced in cell culture. J Virol 84:10999-1009. https://doi.org/10.1128/JVI.00526-10
Roberts KL, Breiman A, Carter GC, Ewles HA, Hollinshead M, Law M, Smith GL. (2009) Acidic residues in the membrane-proximal stalk region of vaccinia virus protein B5 are required for glycosaminoglycan-mediated disruption of the extracellular enveloped virus outer membrane. J Gen Virol 90:1582-91. https://doi.org/10.1099/vir.0.009092-0
Law M, Maruyama T, Lewis J, Giang E, Tarr AW, Stamataki Z, Gastaminza P, Chisari FV, Jones IM, Fox RI, Ball JK, McKeating JA, Kneteman NM, Burton DR. (2008) Broadly neutralizing antibodies protect against hepatitis C virus quasispecies challenge. Nat Med 14:25-7. https://doi.org/10.1038/nm1698
Law M, Hangartner L. (2008) Antibodies against viruses: passive and active immunization. Curr Opin Immunol 20:486-92. https://doi.org/10.1016/j.coi.2008.06.005
Law M, Cardoso RM, Wilson IA, Burton DR. (2007) Antigenic and immunogenic study of membrane-proximal external region-grafted gp120 antigens by a DNA prime-protein boost immunization strategy. J Virol 81:4272-85. https://doi.org/10.1128/JVI.02536-06
Putz MM, Midgley CM, Law M, Smith GL. (2006) Quantification of antibody responses against multiple antigens of the two infectious forms of Vaccinia virus provides a benchmark for smallpox vaccination. Nat Med 12:1310-5. https://doi.org/10.1038/nm1457
Law M, Sanna PP, Burton DR. Viral subversion of humoral immune responses. In: Lachmann PJ, Oldstone MBA, editors. Microbial subversion of immmunity: Current topics. Norfolk, UK: Caister Academic Press; 2006. p. 177-210.
Selvarajah S, Puffer B, Pantophlet R, Law M, Doms RW, Burton DR. (2005) Comparing antigenicity and immunogenicity of engineered gp120. J Virol 79:12148-63. https://doi.org/10.1128/JVI.79.19.12148-12163.2005
Pre-Scripps
Law M, Carter GC, Roberts KL, Hollinshead M, Smith GL. (2006) Ligand-induced and nonfusogenic dissolution of a viral membrane. Proc Natl Acad Sci U S A 103:5989-94. https://doi.org/10.1073/pnas.0601025103
Law M, Putz MM, Smith GL. (2005) An investigation of the therapeutic value of vaccinia-immune IgG in a mouse pneumonia model. J Gen Virol 86:991-1000. https://doi.org/10.1099/vir.0.80660-0
Carter GC, Law M, Hollinshead M, Smith GL. (2005) Entry of the vaccinia virus intracellular mature virion and its interactions with glycosaminoglycans. J Gen Virol 86:1279-90. https://doi.org/10.1099/vir.0.80831-0
Smith GL, Law M. (2004) The exit of vaccinia virus from infected cells. Virus Res 106:189-97. https://doi.org/10.1016/j.virusres.2004.08.015
Law M, Smith GL. (2004) Studying the binding and entry of the intracellular and extracellular enveloped forms of vaccinia virus. Methods Mol Biol 269:187-204. https://doi.org/10.1385/1-59259-789-0:187
Law M, Hollinshead M, Lee HJ, Smith GL. (2004) Yaba-like disease virus protein Y144R, a member of the complement control protein family, is present on enveloped virions that are associated with virus-induced actin tails. J Gen Virol 85:1279-90. https://doi.org/10.1099/vir.0.79863-0
Smith GL, Murphy BJ, Law M. (2003) Vaccinia virus motility. Annu Rev Microbiol 57:323-42. https://doi.org/10.1146/annurev.micro.57.030502.091037
Carter GC, Rodger G, Murphy BJ, Law M, Krauss O, Hollinshead M, Smith GL. (2003) Vaccinia virus cores are transported on microtubules. J Gen Virol 84:2443-58. https://doi.org/10.1099/vir.0.19271-0
Smith GL, Vanderplasschen A, Law M. (2002) The formation and function of extracellular enveloped vaccinia virus. J Gen Virol 83:2915-31. https://doi.org/10.1099/0022-1317-83-12-2915
Law M, Hollinshead R, Smith GL. (2002) Antibody-sensitive and antibody-resistant cell-to-cell spread by vaccinia virus: role of the A33R protein in antibody-resistant spread. J Gen Virol 83:209-22. https://doi.org/10.1099/0022-1317-83-1-209
Law M, Smith GL. (2001) Antibody neutralization of the extracellular enveloped form of vaccinia virus. Virology 280:132-42. https://doi.org/10.1006/viro.2000.0750
Hollinshead M, Rodger G, Van Eijl H, Law M, Hollinshead R, Vaux DJ, Smith GL. (2001) Vaccinia virus utilizes microtubules for movement to the cell surface. J Cell Biol 154:389-402. https://doi.org/10.1083/jcb.200104124
Cao YC, Yeung WS, Law M, Bi YZ, Leung FC, Lim BL. (1998) Molecular characterization of seven Chinese isolates of infectious bursal disease virus: classical, very virulent, and variant strains. Avian Dis 42:340-51.
Brown F, Meyer RF, Law M, Kramer E, Newman JF. (1998) A universal virus inactivant for decontaminating blood and biopharmaceutical products. Biologicals 26:39-47.
Cao YC, Bi YZ, Law M, Yeung WS, Leung FC, Lim BL. (1997) Identification and cloning of the major immune antigen of infectious bursal disease virus variant strain. Chin J Vet Med 23:3-5.
Law MS, Cheng KW, Fung TK, Chan YH, Yu KL, Chan KM. (1996) Isolation and characterization of two distinct growth hormone cDNAs from the goldfish, Carassius auratus. Archives of biochemistry and biophysics 330:19-23. https://doi.org/10.1006/abbi.1996.0221